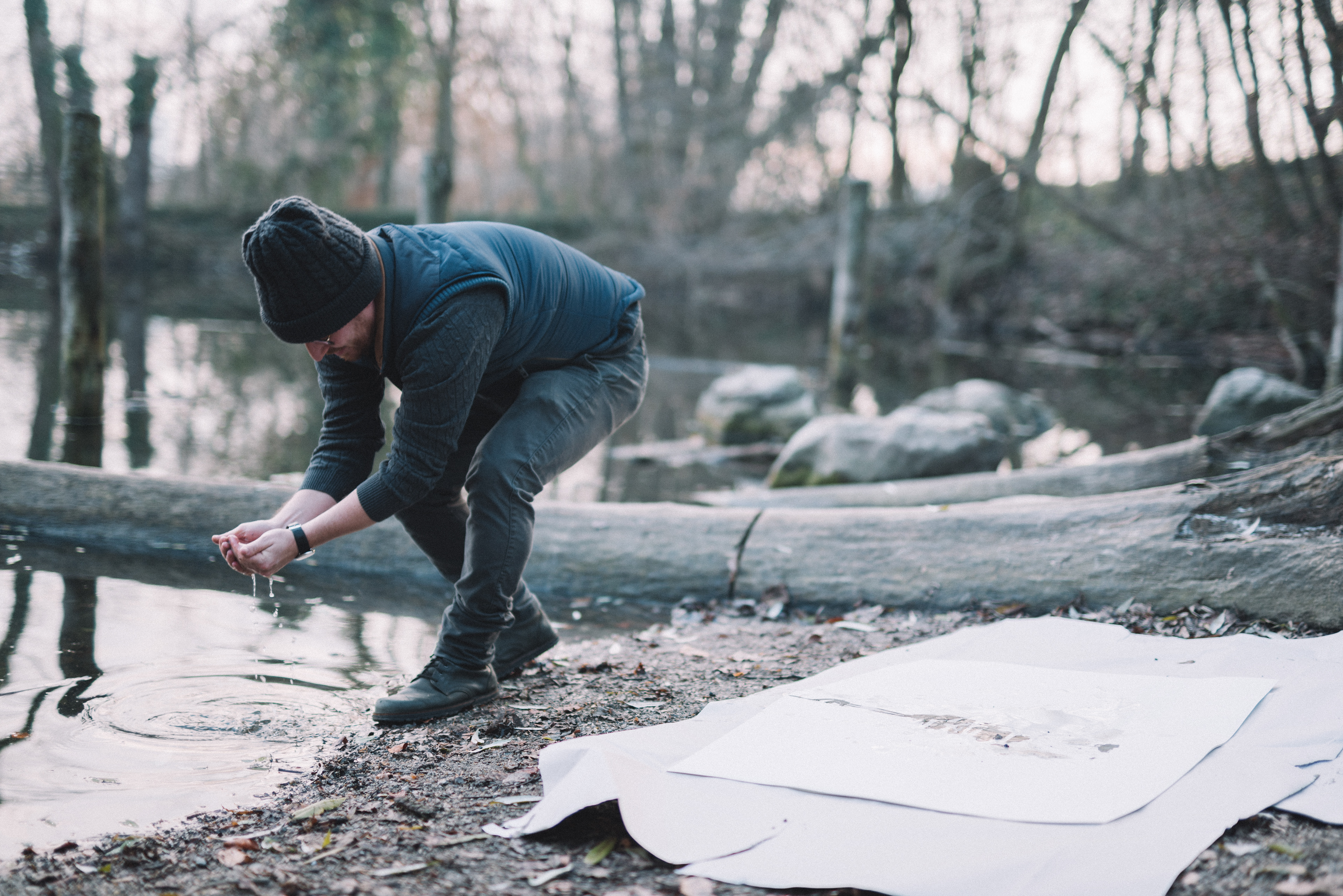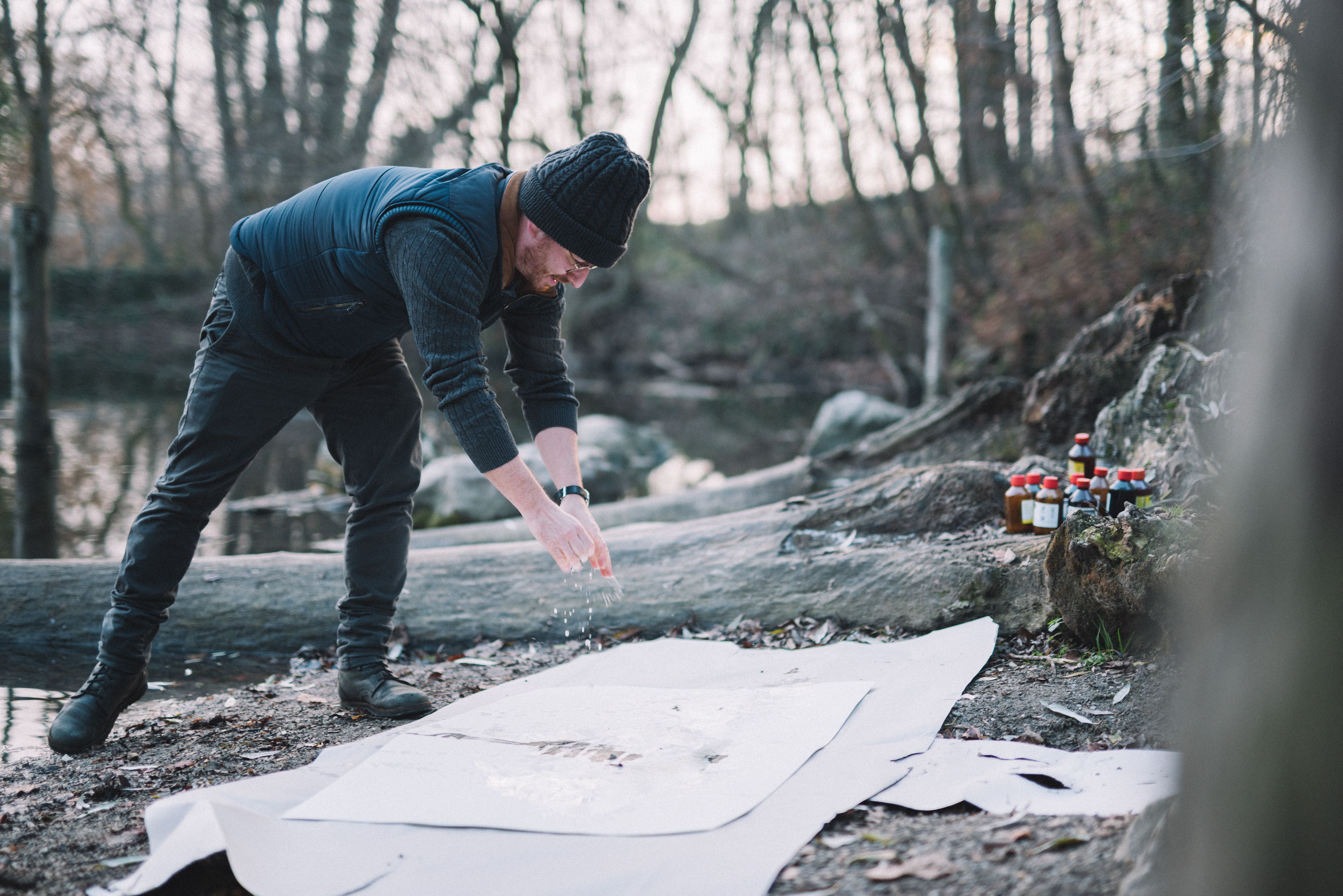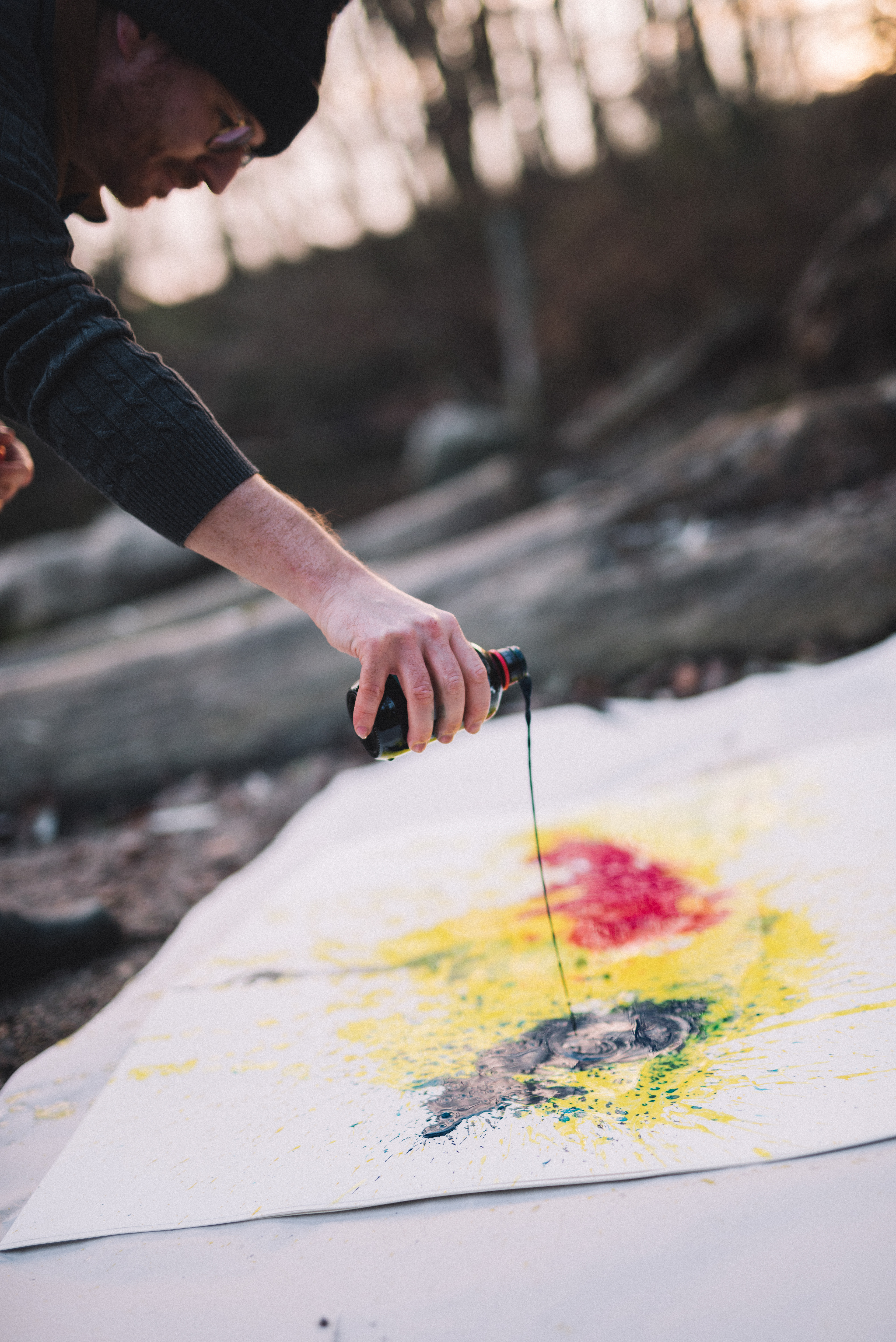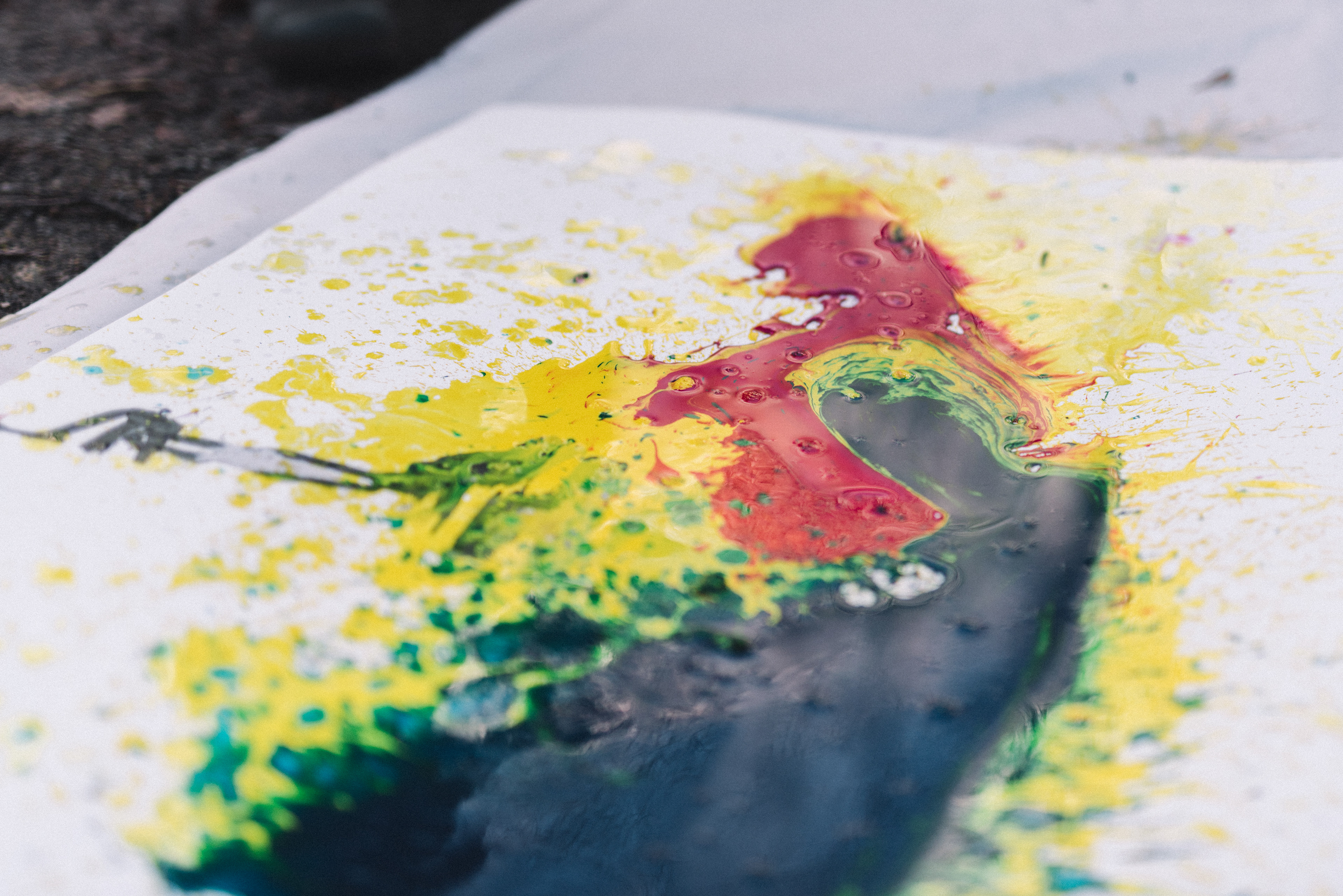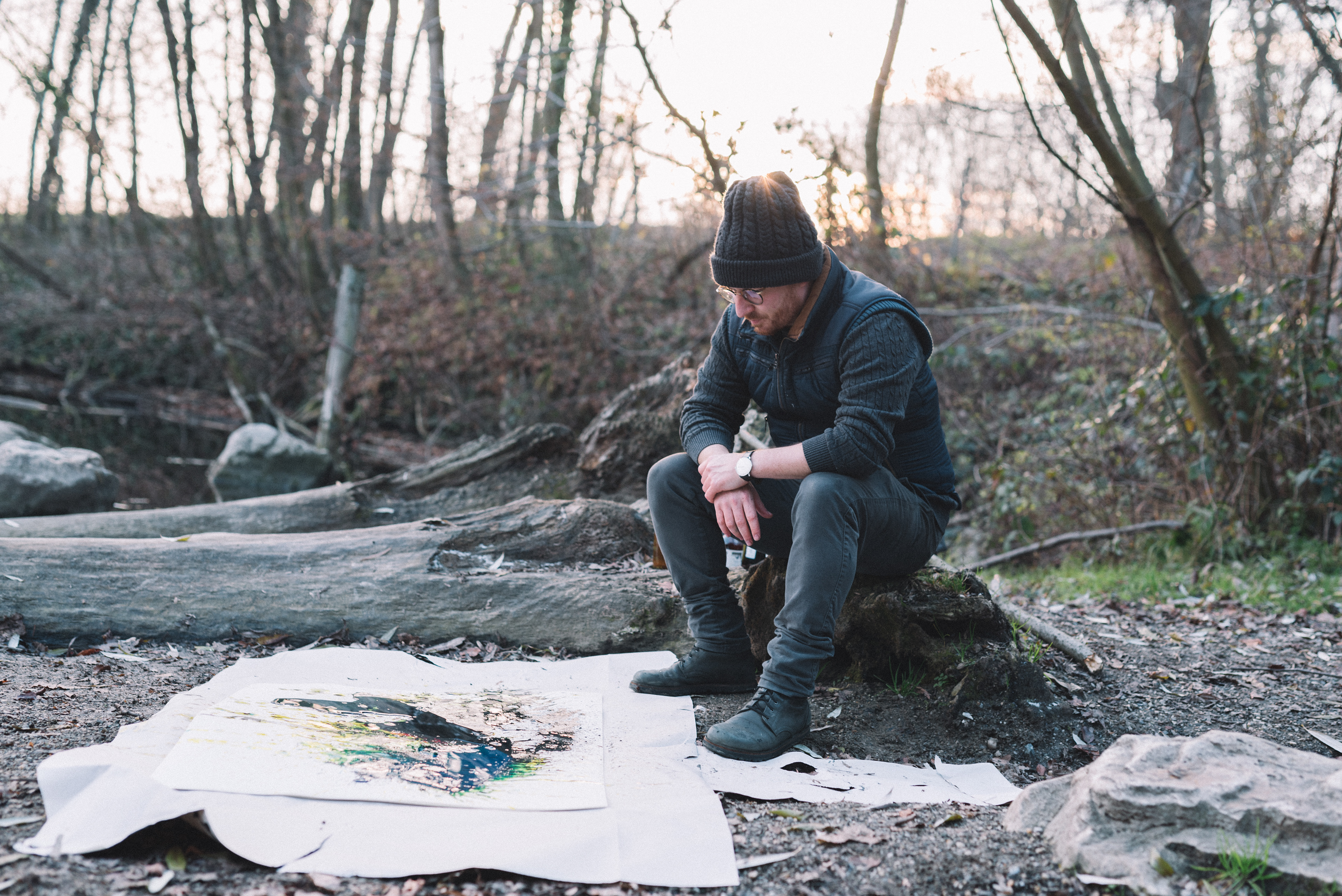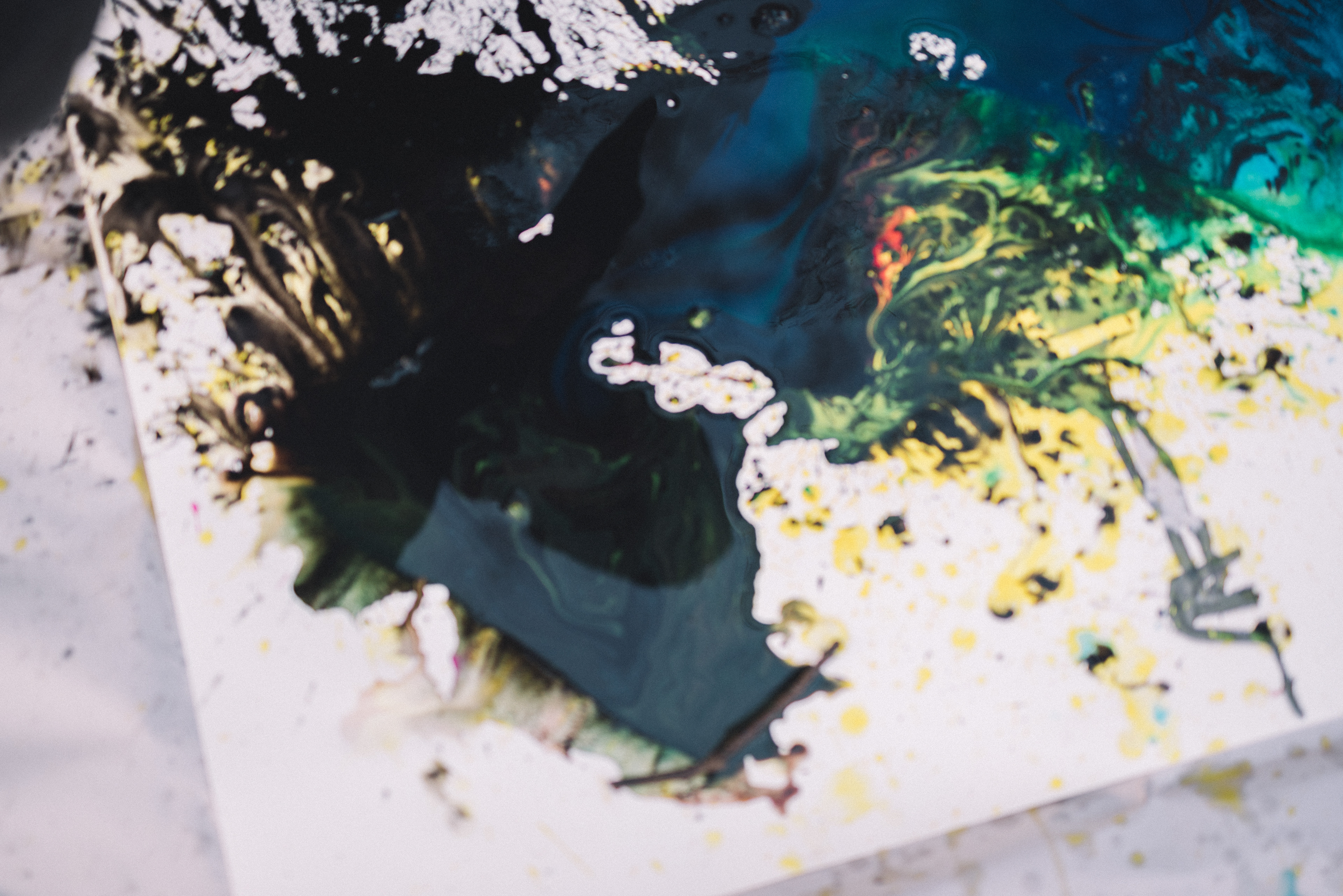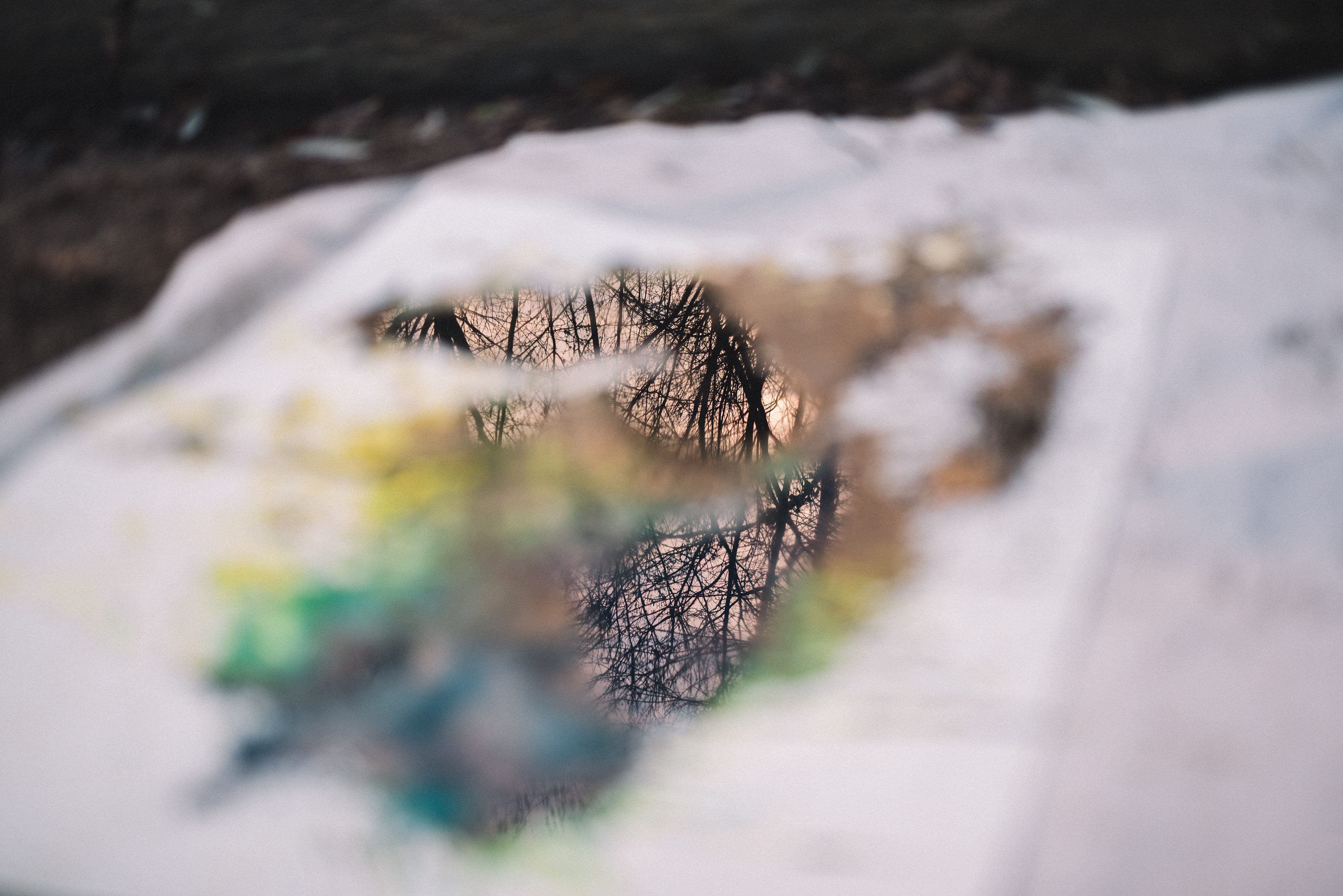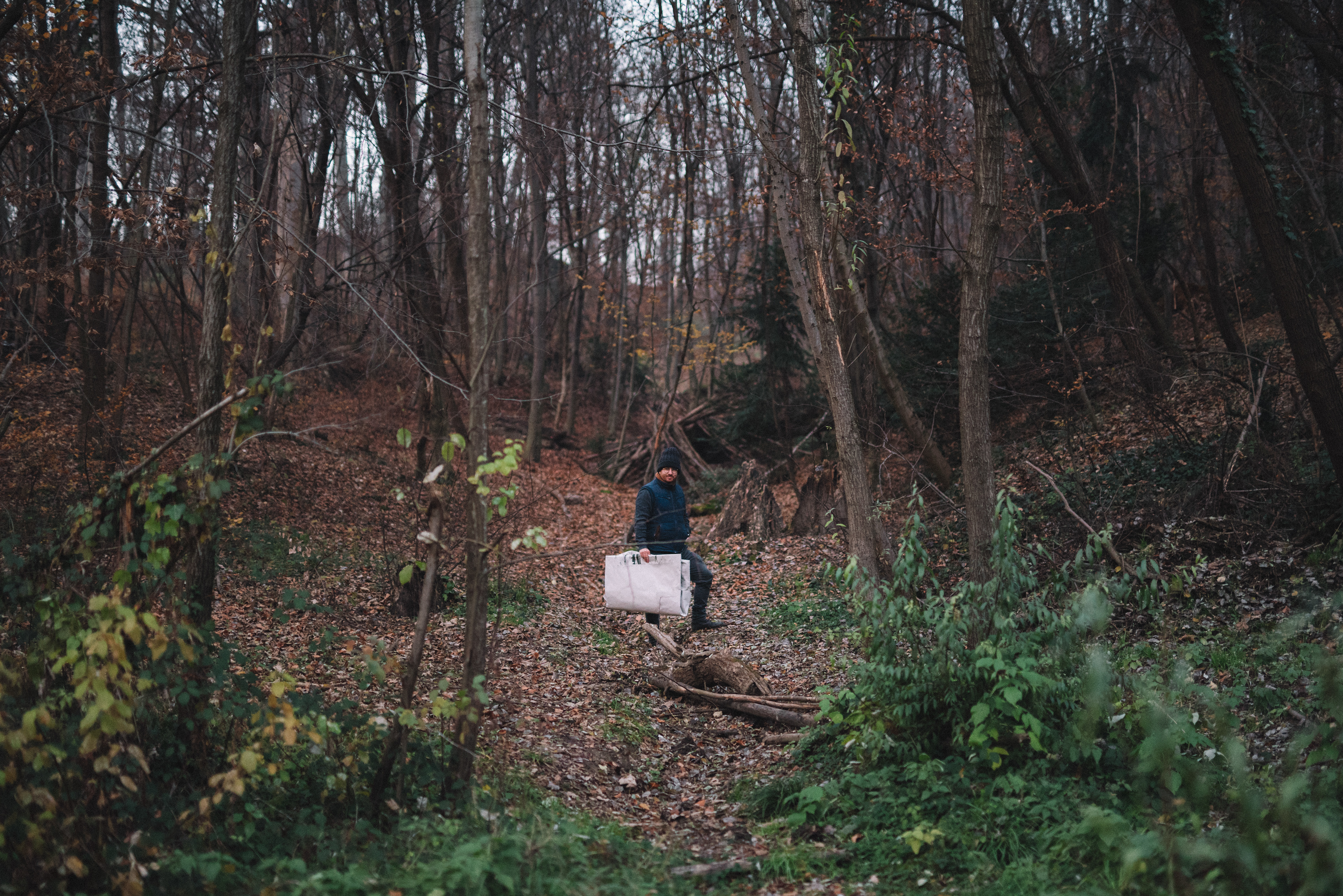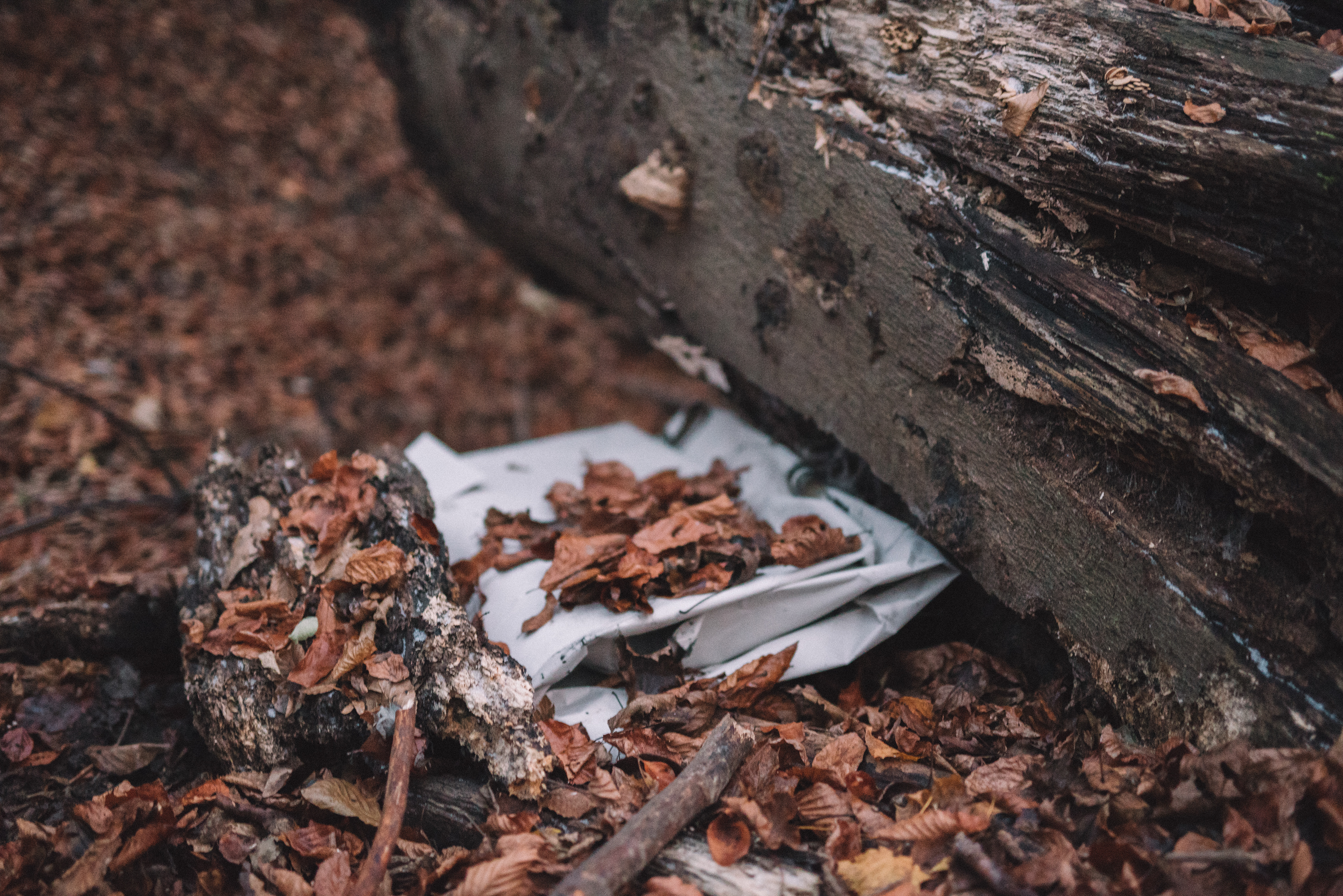 photo credit: Mario Schaffhauser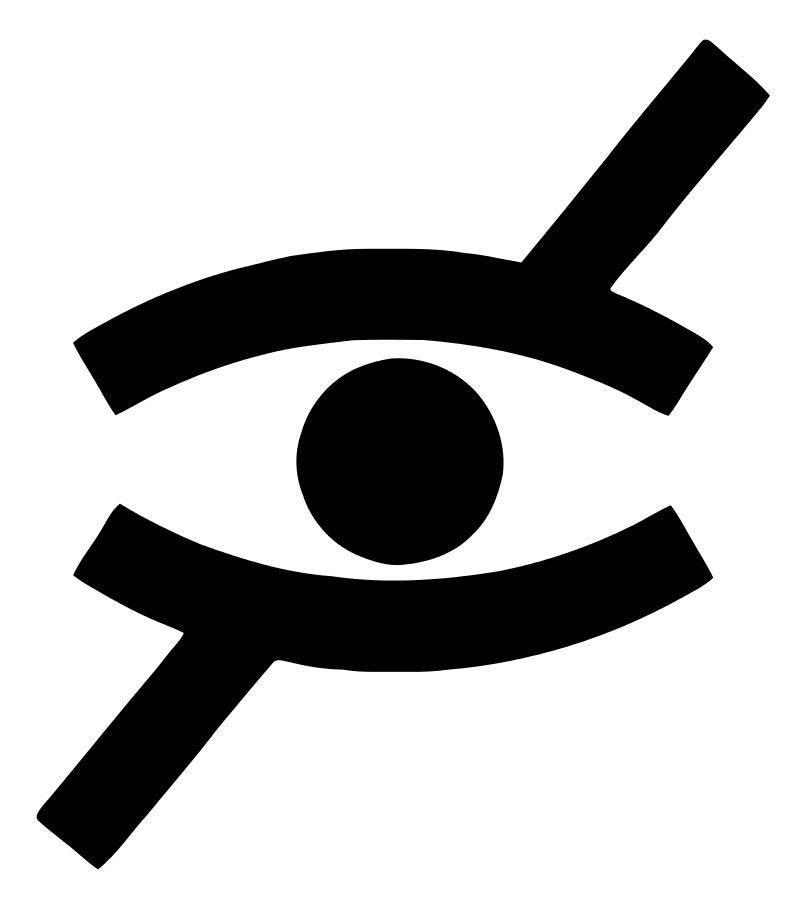 This site is about the idea and the process behind the artwork.
It shows me working in the forest next to a lake. I have placed a stack of paper next to the lake. I take some water with my hands out of the lake and spill it over the first layer. Next, I pour different colors of ink on it. They start to move and reorder in interaction with this specific environment over hours. I sit next to it and focus my attention on this place and myself. I feel cold - winter is coming; I watch the last falling leaves; I see movements in the lake; Amphibians glimpse out of the water. At night, I fold the stack of paper gently and place it deep in the forest hiding it under a fallen tree to let it develop even further.